What is the Level Method?
Fitness is multi faceted. That's just a complicated way to say that fitness is complicated. The Level Method organizes fitness into an easy-to-understand guide.
How does it work?
It breaks down your fitness into 15 different categories. Each category has over 30 levels that you can fall under. Once you've completed your assessments, you'll be able to work out at your EXACT level every single time. (Because every workout is broken down into 7 different levels.)
This does 2 things for you:
It keeps you safe by discovering the perfect starting point for you
Maps out exactly what you need to do to progress and level up
Isn't that awesome? We think so…
Why use the Level Method?
The Level Method acts as a guide to your goals. Whether we're trying to lose weight, improve overall health, or get stronger, the MAP synchronizes with various health markers such as: blood pressure, body fat percentage, cholesterol levels, and more.
As you level up on the MAP, you'll start to see that improvement reflect in your health markers as well!
Yoga Instructor
Certifications & Degrees
200hr YTT Certified
Yoga for Anxiety Certified
Yoga Nigra Certified
Trauma Informed Yoga
NASM Certified Personal Trainer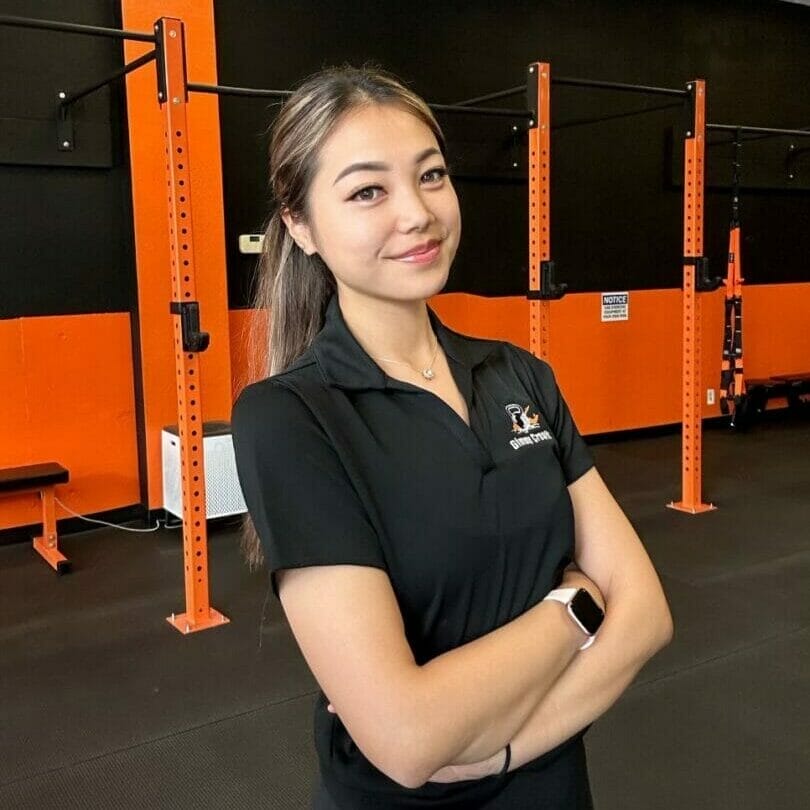 Doctor of Physical Therapy
Certifications & Degrees
Doctor of Physical Therapy
B.S. in Kinesiology
Get Started
Work with the best Fitness Coaches in San Dimas to lose weight, get strong, and feel great.
Fill out the form below to get started
Take the first step towards getting the results that you want
Free Intro
What is Habits-Based Coaching?
Habits-based coaching is the technique that our fitness trainers use to help you produce lasting changes in your life. We work with you 1-on-1 to implement the positive behaviors that you need to reach your goals, while slowly phasing out habits that are holding you back.
Take a moment to think. What's the difference between where you are now and where you'd like to be?
It's all the little things that you do or don't do throughout the day. But you know just how hard change can feel.
We're able to simplify that process by helping you start with the simple, yet most effective, steps, so we can help you build momentum and keep accountable where you need help.
How do you apply habit-based coaching?
Weight gain is one of our body's ways to say that something's out of whack. So what's the best way to reign things back in? Start out by taking care of your body's core needs.
The Fitness Pyramid shows us the importance of 3 core elements of physical health: sleep, eat, and move. We can work on each without working on the others, but by focusing on all 3 components, we can maximize progress and help us feel alive again throughout the process.
These are the components that our coaches will help you with to look good and feel great for months and years to come.
Get Started
Work with the best Fitness Coaches in San Dimas to lose weight, get strong, and feel great.
Free Intro